Exempt Market Financial Planning
Plan for tomorrow but live for today
I hope everyone enjoyed their Thanksgiving weekend. My weekend began by attending a memorial service for my wife's friend who passed away from MS. It was a bit controversial as she was one of the first 200 pioneers of assisted suicide in Canada. She was only 60 years old and spent most of her adult life dedicated to raising a large family, and spending countless hours volunteering in our community. She will be greatly missed with the ripple effect far reaching.
Attending the service over the weekend reminded me once again, of the importance of planning for tomorrow but living for today. I turned 50 in June and am faced with the realization that I'm closer to 60 than I am 40. I don't feel 50 but the fact is, I am. I have my health however, I know I'm not alone when it comes to financial planning and wondering what is enough? Is the 80% of income for retirement still relevant? Do I plan on living a long life rather than just existing at the end?
I am always interested in reading the most current financial articles that discuss the balance between living for today, but planning for tomorrow. I especially appreciated reading the weekend newspaper articles (October 8, 2016 National Post and Globe & Mail) about Canadians my age assessing their retirement readiness with financial planners. One publication discussed how to invest $700,000 while the other discussed the merits of robo advisors. The financial advisor recommended a 2% return of $14,000 after fees and taxes on $700,000. This approach makes absolutely no sense. To risk the volatility of the stock market for 2%? Why not leave your money under a mattress and pull $14,000 a year for the next 50 years without any risk?
With those options, no wonder the odds are stacked against the average investor. To add insult to injury, Portfolio Manager Martin Pelletier, of Trivest Wealth Counsel Ltd. was quoted in the Financial Post on September 27th saying that people should not invest in private equity investments, unless they have a minimum of $10 million of financial assets. So it's ok for institutional and pension funds to invest but not the average investor?
We can offer a third option. It's called genuine diversification that includes alternative and private equity investments into your financial portfolio. It forms a vital plan that can pay more than 2% but doesn't expose the entire portfolio to ruin. That percentage is based on your suitability for risk and time horizon when you need your money back. The best news is you don't have to have $10 million in the bank to invest, not even close in fact.
At TriView Capital, we want to help you if you think that your current investment strategy isn't working. For as little as $5,000, you can invest in private equity through an OM (Offering Memorandum) with other eligible investors. As of 2016, Securities Regulators across Canada have imposed that new OMs must have audited financials which should help add greater transparency and accountability for investors. There are risks and it's our job to take you through the pros and cons of alternative investing. Best of all, many can be added into your registered accounts.
Ahead of the 2017 World Outlook Conference, we will start highlighting these "8 ways to 8%" annual yields through MoneyTalks and our current investors. Please visit our website soon  as we start the process of showing you strategies towards "8 ways to 8%".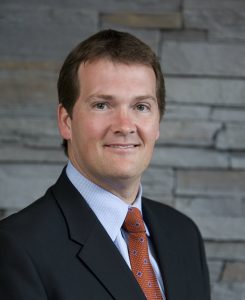 Craig S Burrows ICD.D
President & CEO, CCO
TriView Capital Ltd.