I was at a business event last week that highlighted the wants and needs of society. It probably comes as no surprise that the world right now is pretty angry. The discourse we see in politics, the polarization of left and right at the expense of the "Silent Majority" centre. This has caused three major stress points:
Anger needs "someone to blame"
Us vs Them to get "our fair share"
Polarizing figures that encourage "extreme behavior"
Canada is not immune to these challenges and they are increasingly becoming a problem for our society, our environment and our economy. What I worry about are things going on outside our borders that end up being an internal issue. Take for example our relationship with China and the US. Is Trump using an Extradition Treaty to trap a Chinese executive to use in trade negotiations and is China just coincidentally holding three Canadians after Canada arrested Ms. Meng Wanzhou on behalf of the US?
We are also seeing the transfer of consumer dominance of the baby boomers to millennials. Savvy corporations and political parties are tapping this new trend and you can see through the rise of social media and populist movements. Seems to me that the old ways of making money are out and new ways of making money are in. We see millennials wanting to invest in software as a service (SaaS), green technology versus their parents' world of manufacturing and resources.
In an angry world, what can we do to mitigate that risk when it comes to our investments and financial portfolios? I would say follow the trends that matter to millennials and that will lead you to economic, social and environmental investing. They like to call it Socially Responsible Investing (SRI).
What if the BC and Alberta governments already understood this opportunity? They both have provincial programs that offer 30% tax credits to diversify their economies from manufacturing and resource sectors to the new world economy. Combine provincial tax credits with available federal registered funds like an RRSP, you could potentially earn up to a further 50% in tax credits (depending if you are at the highest marginal tax bracket) and have downside protection of up to 80% on your original investment.
From an investment point of view, you have the perfect trifecta: growing economic trend, social licence from millennials (consumers) and government financial incentives to expand our new economy. Want to know more?
I look forward to sharing our strategy at the upcoming Michael Campbell's 2019 World Outlook Financial Conference this weekend in Vancouver that highlights 2019: The Year for Effective Tax Planning.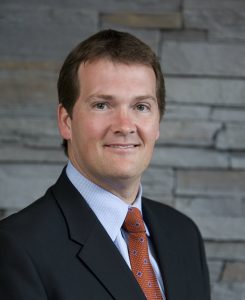 Craig S Burrows, ICD.D
President & CEO, TriView Capital Ltd.