Clean Up this Holiday Season to increase yield in your portfolio
As we approach the holiday season, we're all asked what we want for Christmas. Of course, we all want peace on earth and goodwill to all! However more importantly, I want to provide people with alternatives to investing in public markets.
This past weekend I was invited to speak with Michael Campbell, who interviewed me on his radio financial segment, "Big Fat Idea". Based on the overwhelming response we received, including hits to our website and the blitz of emails we received from Michael's listenership post interview, we've decided to provide a gift to MoneyTalk's listeners and subscribers (Click on the link to listen) https://moneytalks.net/article-and-commentary/michael-campbell/mikes-big-fat-idea.html.
For the past few months we have been giving advice but no recommendations on our "8 Ways to 8%" strategy. A strategy we plan to release at the upcoming World Outlook Financial Conference in the new year. Due to the demand from potential investors to learn more, we have decided to provide a couple of examples on how to invest in yield products, with targeted returns of 8% or better before Christmas (see adjacent to or below this article). Best of all, you can use your registered funds like RRSPs or TFSAs if you're unhappy with your stock portfolio returns.
During my interview, I shared how the car wash industry in the USA is gaining the attention of investors. What we've learned over the past two years in monitoring this sector is that the only thing Americans love more than cars, are clean cars!
Here's what makes this a great investment opportunity:
Low operating costs (less than a buck) makes great margins at $3 – $7 per wash
Good for the environment, they use 70% less water than washing your car at home and your salt, soap and dirt entering local storm ponds.
$9 billion industry with 100,000 locations across the US and the largest operator has less than 200 locations making the opportunity to consolidate baby boomer business owners without a succession plan is huge!
The operator has done over 2 million carwashes this year alone so they know what they're doing
This investment opportunity is for anyone who is unhappy with current yield in their financial portfolio. The company is targeted to pay investors 10% per year paid quarterly, and since they are buying cash flowing businesses, their margins allow them to start providing yield immediately. This investment is for investors looking for diversity into private or alternative investments, not available through the banks or mutual funds.
Like most private and alternative investments, 3 to 5 years is the targeted exit. The good news is that at the exit the issuer will provide an additional 10% profit participation to investors, along with the payback of your original money.
If you're looking for an alternative "stocking" stuffer for the end of this year, please visit our website at www.triviewcapital.com for more information.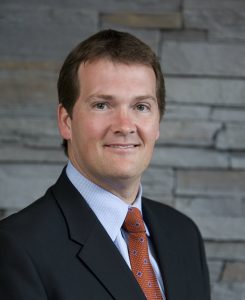 Craig S Burrows ICD.D
President & CEO, CCO TriView Capital Ltd.